Welcome to our list of arts and cultural events happening in the NSW Central West gathered from artists, event producers, great local venues and groups across the region. Use the contact or ticketing details listed with each event.
It's free to submit your local events.
For maps and details of museums, galleries, artist studios, historic sites, Aboriginal experiences and sites, craft shops, handmade retail outlets or public art go to the Culture Maps Central NSW menu.
The Odd Sock Gallery Life Drawing
Sat 25 March at 2:00 pm

-

4:00 pm
Untutored Life Drawing Class at The Odd Sock Gallery, Blayney
Come and join us for an afternoon of untutored Life Drawing at The Odd Sock Gallery, Blayney. We warmly welcome all skill levels, even those who have not attended a Life Drawing class before and wish to practice drawing the human figure.
This class will run for a duration of 2 hours, where by we will have a live model performing a variety of poses ranging from 2 minutes to 30 minutes, with a short break in the middle.
There will be easels available to use with A2 size boards and there will also be the option to sit at a table and chair for those who would like to be seated.
This event is BYO materials (paper and drawing materials). For new students who are unsure what to bring, we recommend butchers paper and charcoal as a great place to start. Pop in and see Bradley at The Odd Shop Gallery if you are in need of any guidance or materials.
We also welcome students to bring other materials such as acrylic paints, pastels, pencils, and inks (please no oil paints – they are a bit too smelly!).
Please arrive 10-15 minutes early to set up for our 2pm start, where by the door will be locked to ensure complete privacy for our model.
If you have any questions, please reach out to Bradley at The Odd Sock Gallery or email Stephanie Cook at artbystephanie2799@gmail.com.
Please note, a minimum of 7 participants are required for this class to take place. In the event that these numbers are not met, the class will be postponed and a refund or credit will be available.
Minimum age requirement is 16, however participants under the age of 18 must be accompanied by an adult or provide written permission from guardian.
We hope to see you there!
https://www.eventbrite.com.au/e/the-odd-sock-gallery-life-drawing-tickets-572624303707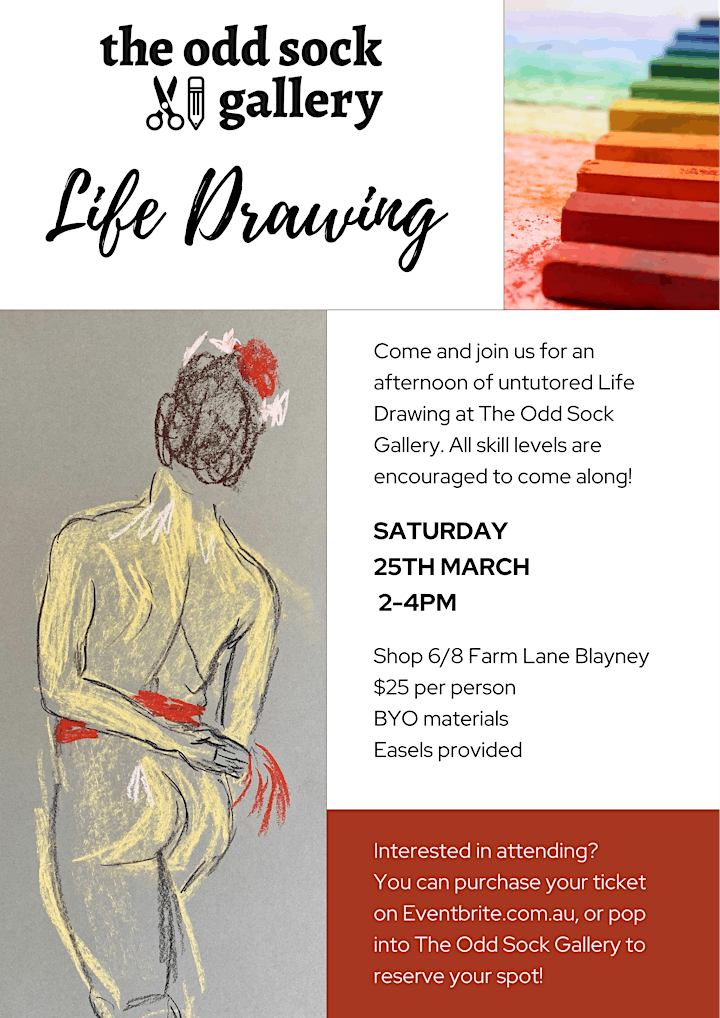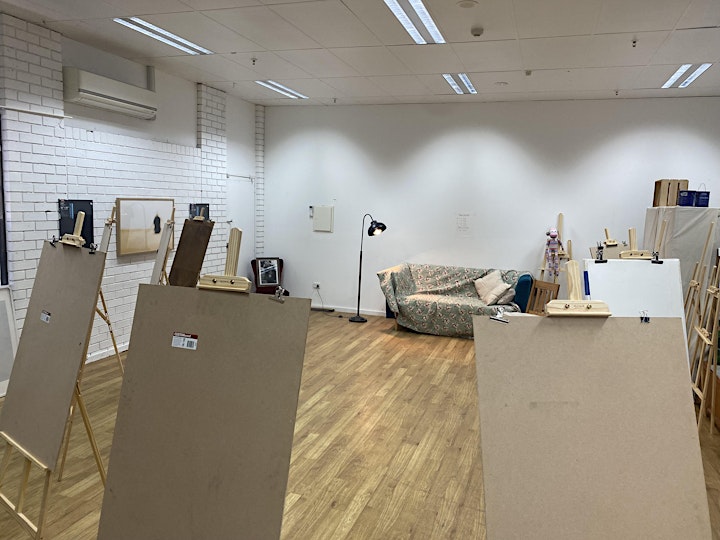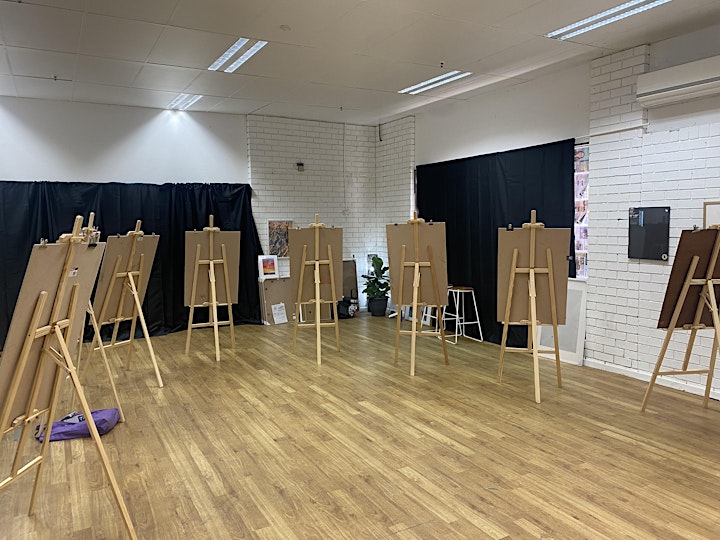 Related Events
The What's On calendar covers arts and heritage events happening across the NSW Central West in the local government areas of Bathurst Region, Blayney, Cabonne, Cowra, Forbes, Lachlan, Lithgow, Mid-Western Region, Oberon, Orange, Parkes and Weddin.
Event listings are sourced or supplied from local venues and arts organisations. Many events listed here have been originally shared by the organisers on social media. Whilst all care is taken – and accuracy is our priority – we can take no responsibility for date changes or the content of contributed information. Contact the event organisers listed for more details or to book tickets.
The best way to include your event is to use our SUBMIT HERE form (under the What's On menu at the top of each page). These listings will be manually approved by the Arts OutWest team before publication.  Please allow a couple of days for listings to be published. If you have submitted an event and want to make changes just email us at artsoutwest@csu.edu.au
'Featured events' are those submitted directly online by presenters.
Event promotors are asked to only include their own original images / images that they have permission to use / copyright free stock images. For more information see our fact sheet on Using Images For Promoting Events (if you can't see this link look under 'Opportunities' then 'Resources').