Welcome to our list of arts and cultural events happening in the NSW Central West gathered from artists, event producers, great local venues and groups across the region.
For maps and details of museums, galleries, artist studios, historic sites, Aboriginal experiences and sites, craft shops, handmade retail outlets or public art go to the
Culture Maps Central NSW
menu.
James Sutherland 'Acoustic Diaries' Tour
Fri 14 October at 6:30 pm

-

9:00 pm
Join James Sutherland on his 'Acoustic Diaries' Tour in his hometown of Orange, NSW for a night of acoustic music and stories
About this event
From the Central West, NSW, James Sutherland is becoming the one to watch at a rapid pace. At only 19 years of age, James has released his first two singles and his debut ep which has gained thousands of streams globally. James has already begun making a significant mark on the music scene, securing his first professional support role for central coast band, Little Quirks and has played along side the likes of Kai West, Eli Fahey and Rod Coote.
James has then embarked on his debut tour in celebration of his debut ep, "To The Surface", allowing him to perform his music to audiences all over the East Coast of Australia. James' raw characteristics and emotive story telling allows him to connect and relate to a wide range of audiences which has been imperative in him building his loyal fan base and leaving his listeners coming back for more. James' most recent project has been his first collaboration with fellow musician and friend, Jay Ello, on their track titled, 'Hygge', which is out now on all streaming platforms.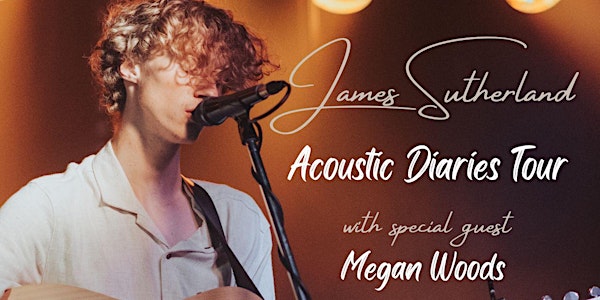 Related Events
The What's On calendar covers arts and heritage events happening across the NSW Central West in the local government areas of Bathurst Region, Blayney, Cabonne, Cowra, Forbes, Lachlan, Lithgow, Mid-Western Region, Oberon, Orange, Parkes and Weddin.
Event listings are sourced or supplied from local venues and arts organisations. Many events listed here have been originally shared by the organisers on social media. Whilst all care is taken – and accuracy is our priority – we can take no responsibility for date changes or the content of contributed information. Contact the event organisers listed for more details or to book tickets.
The best way to include your event is to use our SUBMIT HERE form (under the What's On menu at the top of each page). These listings will be manually approved by the Arts OutWest team before publication.  Please allow a couple of days for listings to be published. If you have submitted an event and want to make changes just email us at artsoutwest@csu.edu.au
Event promotors are asked to only include their own original images / images that they have permission to use / copyright free stock images. For more information see our fact sheet on Using Images For Promoting Events (if you can't see this link look under 'Opportunities' then 'Resources').